Why Taiwan?
The techniques of reproductive medicine in Taiwan has progressed to the extent that it has hit 36.7% of IVF implantation rate which ranks 2nd place worldwide, almost equals to the level in the U.S. and become the leading country in Asia. (ref: ICMART, 2013)
What TFC can provide?
TFC (Taipei Fertility Center) is able to help infertile couples – even when you're 200 miles away at the time. TFC is thrilled to announce that we have established a Telemedicine Program that allows patients outside the island of Taiwan to virtually meet with our physicians through the method of video conference.
Are you a good fit for telemedicine program?
When seeking for professional advices on Gynecology test results; when planning for social egg freezing; or when trying to conceive but have no clue how to start, you are more than welcome to make an appointment with one of our physicians to have all your inquiries answered. Paving the customized path for your family-forming goal and embarking on your journey to parenthood at wherever you are in the world.
Why telemedicine program?
The patient and physician are able to e-meet each other, and the physician has web access to the patient's test results and records. Without physical travel, you may stay at home to avoid crowds, and your spouse can also take part in the telemedicine program even in distance. Patients have the benefit of consulting with a clinical expert to determine the cause of infertility and to easily navigate the process of evaluation, diagnosis and treatment plan.
Make an appointment with: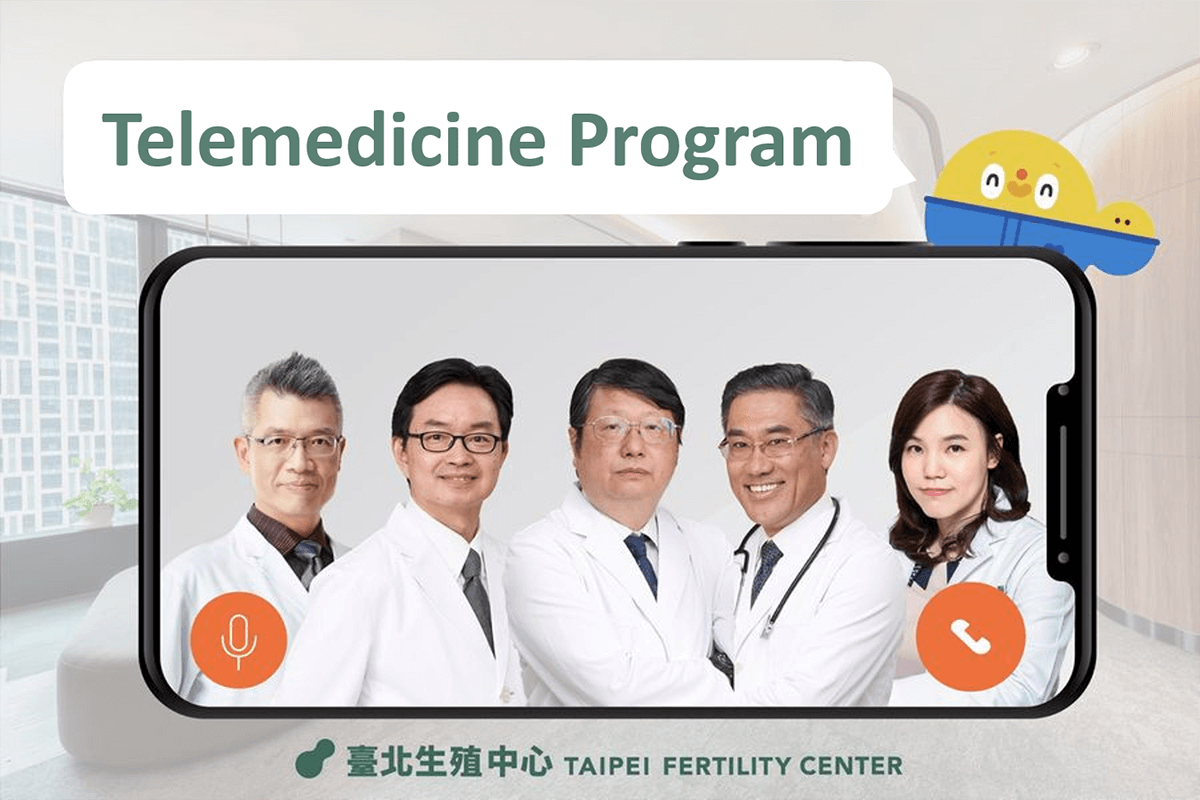 From left to right: Dr. Shyr-Yeu Lin, Dr. Yen-Ping Ho, Dr. Yu-Ming Hu, Dr. Ruey-Sheng Wang, Dr. Yi-Xuan Lee

How to make an appointment?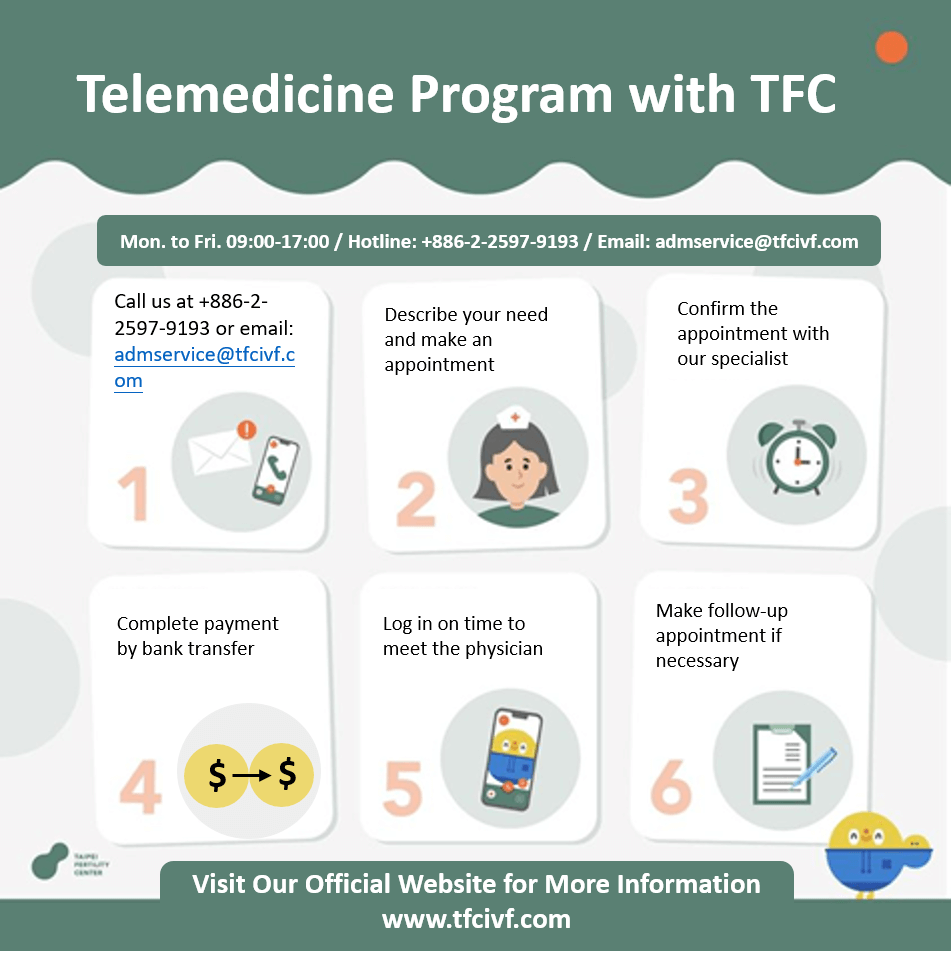 Call us at +886-2-2597-9193 or email: admservice@tfcivf.com

Describe your need and make an appointment

Confirm the appointment with our specialist

Complete payment by bank transfer

Log in on time to meet the physician

Make follow-up appointment if necessary

●Contact us:
Time(GMT+8): Mon. to Fri. 09:00~17:00

Hotline: +886-2-2597-9193
WhatsApp: +886-928651058
Official Line ID: @tfcivf
Email: admservice@tfcivf.com
The specialist will contact you once receiving your message.
●15-30 minutes per virtual consultation.